Mesquite Water Heater Repair Service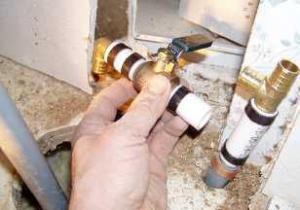 What's the most common problem our Mesquite water heater repair team encounter? Broken water heaters. This is why we developed our own team of dedicated Mesquite water heater repair specialists. The sheer number of water heaters that are called in weekly made this a necessity. Our highly skilled plumbers can help, whether you have a standard storage style water heater that needs repair, or you're thinking about upgrading to a new tankless water heating system.
If you're not sure if you need water heater service, here is a checklist of things to look for:
No Hot Water
Inconsistent Hot Water Production
Rust Colored Water
Rotten Egg Smell
Popping Sound Coming From the Unit
Leaks
If you checked off any of these symptoms, you should have your hot-water heater looked at by a professional. Call in one of our licensed Mesquite water heater repair experts to determine if the problem can be fixed, or if you need a brand-new unit.


How To Check Your Water Heater

Our Mesquite water heater repair techs know there are several things that you can do yourself to prevent a water heater problem so our team of water heater repair contractors put together a list of preventative maintenance tips to follow. By utilizing the tips here you'll not only keep us from having to visit, you'll probably extend the life of your water heater by several years:
Check the T&P (Temperature and Pressure) Valve at the top of the unit. When you release the valve, it should let out a bit of hot water and a gush of hot air. If it does it is working properly. BE CAREFUL, this water is scalding hot, so take precautions to keep yourself from getting burned.
Flush the system every 6 months. This will help clear sediment at the base of the water heater and keep it running efficiently.
Check the outside of the tank and all connections for leaks. Look for puddles that are not caused by condensation on the outside of the tank. A small leak, caught early, can prevent major flooding damage later.
Paint the area beneath the water heater with a reflective waterproof paint. If there is a leak, this paint will prevent floor damage. It will also help mitigate heat loss by redirecting the heat back to the body of the heater.